Latest posts by Dave Campbell
(see all)
How to get rid of termites – Termites can prove to be quite a pain in neck in your home premises especially when there are many wooden fixtures and furniture like wooden doors, racks, shelves, windows, wooden flooring and dining tables. It has been found that the houses which have a high level of moisture presence attract greater risk of termite infestation. At times, the geographical location of the house also plays a major role in the prevalence of these creepy creatures.
Termites are a very potent house destroyer. Never underestimate their size since what they lack in body dimensions, they more than makeup regarding superior numbers. And when we speak of superior numbers, we are talking some up to 5 million termite workers eating your house to the ground.
The Do-It-Yourself way of extermination can do more harm than good. Unless you are an expert terminator yourself, then getting rid of termites with your hands and feet will be a futile effort. Squashing every crawling termite you see will be pointless since they number in the millions. Also, they will hide from you while ravishing on the wooden structure of your house and that means you will never find them unless you know where to look. If you don't have the experience to do that, better let professional exterminators do the job for you. Below are some ways to get rid of termites:
1. Professional Exterminator
Their years of experience in fighting termites mean that these people know what they are doing when it comes to fighting termites in your home. They also have access to potent chemicals that can kill these termites by the millions but is too dangerous to be handled by private individuals like you. They also have extensive knowledge of their enemy, so that they know how to efficiently eradicate them without doing extensive damage to your house. Their technology in eradication is so advanced that they can kill those termites even if they hide inside the wooden panels of your walls. Therefore, instead of you manually tearing your wall panels to have access to those pests, just hire pest control services. They can kill the entire termite colony without tearing your house down.
2. Termite Proof Your Property
One of the perfect ways to protect your home from termites is to prevent these pests from even entering your house. You can do this by installing a termite barrier around your house. If you don't know how to do it right, then professional termite pest control services can also do this for you. They can make an effective wall barrier that will shield your house from the entrance of a termite colony. These can involve the use of poisonous chemicals that can harm your pets and your family so better let experts in this kind of work handle the termite proofing of your home for you.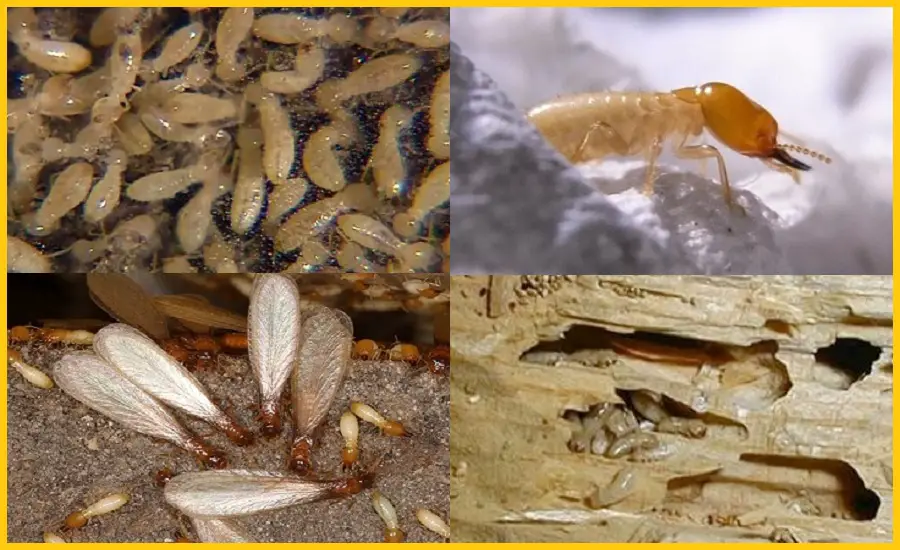 3. Have a regular inspection
Of course, if you need to get rid of termites doesn't mean they will not come back. As long as you have wood in your house, termites will be attracted to it like vampires are attracted to blood. Therefore, it is imperative to have a professional termite inspection conducted in your house regularly so that your home, which is your castle will stay protected at all times. Never do the inspection yourself since you can be sure that these will always prove inadequate unless you are an expert in termite behavior also.
4. Termiticide treatment for pest control
Calling in a pest control person who will be able to handle the chemicals that are required is a better option if you are uncomfortable with the chemicals. Make sure that he is licensed and can handle the job well. Alternatively, you can go to a shop and purchase a suitable termiticide. A word of caution here is that you must ensure that you buy the right brand for the job. A perfect termite killer will help you destroy these pests effectively and without incurring heavy costs.
5. Sealing the Holes
This is another method to get rid of termites at home. Sealing the holes where the termites are coming from is equally effective. A sealing item is bought from an agrovet stores and will make the termites go away and never come back to your home.
6. Using sodium chloride to kill them
Sodium Chloride is one another tool which has been widely used by the people to get rid of termites. To kill these tiny creatures, spray sodium chloride directly on the termite's prone area or soak some cotton balls in the solution and place it near the infected area. Due to the presence of cellulose (a plant-based material) in table salt, termites get attracted towards the cotton balls.
7. Essential Oils Natural Remedy
There are some essential oils which are regarded to be effective ways to eradicate the termite infection. Orange termite Oil, vetiver oil, clove bud oil just to name a few. All of them are effective in killing the termites and assure no re-infestation in future. However, vetiver is generally recommended for getting rid of termites.
8. Setting Traps
Another equally effective but very slow method is whereby you create a trap for termites. We a cardboard and stack them together. Place them where you suspect the presence of termites and check on the cardboards after several days. If you find termites, burn them all and set another trap.
When you have successfully implemented the given ideas for getting rid of termites, then you should be thinking about how to prevent future issues. After getting rid of them, you want to keep it that way. Of course, this means keeping their food source (i.e. wood) as far as possible from your house. You can also coat any previously infested areas with a citric acid based cleaning solution.
In conclusion, the idea is how to get rid of termites and any existing infestation problems and then make sure that you prevent any future ones from occurring. By using the ideas presented here, you should be able to get rid of termites in an effective and actionable way.
See these helpful resources for further reading –
https://www.epa.gov/safepestcontrol/termites-how-identify-and-control-them
http://mda.maryland.gov/plants-pests/Pages/termites_ants.aspx
https://www.srs.fs.usda.gov/idip/termites/mission.html
To get back to the homepage, follow this link ->  DeadPestz.com